Ole Schmidt
Managing Broker, Co-Owner, The Folio Group
With 16+ years of real estate experience, Ole has earned a reputation as a local award-winning real estate expert and business leader. Ole is co-owner of Clover, and holds licenses in Sales and Rental Property Management, as well as his Broker's license. With a keen understanding of the real estate market and acumen for sales and negotiation, Ole helps mentor Clover real estate colleagues and works collaboratively with The Folio Group to guide buyers and sellers through their real estate journey. He has consistently been awarded MLS® Awards from the Victoria Real Estate Board, including Gold awards in 2014-2017, 2019, 2021, and 2022, which ranked him in the top 10% of Greater Victoria REALTORS® in terms of sales volumes. His creative marketing skills and forward-thinking business strategies are also invaluable when working with David Logan on the strategic planning of the brokerage and development of the Clover brand. Clover staff, clients and fellow real estate colleagues appreciate Ole's patient, detail-oriented, and knowledgeable approach to real estate and business.
Ole is a graduate of St. Michaels University School and the University of Victoria, from which he holds a Bachelor of Science. His local upbringing affords him an intimate familiarity with the distinct neighbourhoods, cultures, and buildings that make up our great city. Ole is also comfortable in a world of cultural, ethnic, and economic diversity, having worked abroad and travelled extensively. He has developed a diverse skill set over many years and believes personal development and professional growth go hand in hand.
In his free time, he loves adventuring with his wife Genevieve, planning a renovation, exploring the local food scene, and staying fit.
If you are considering a real estate move, Ole and The Folio Group would be happy to answer your questions.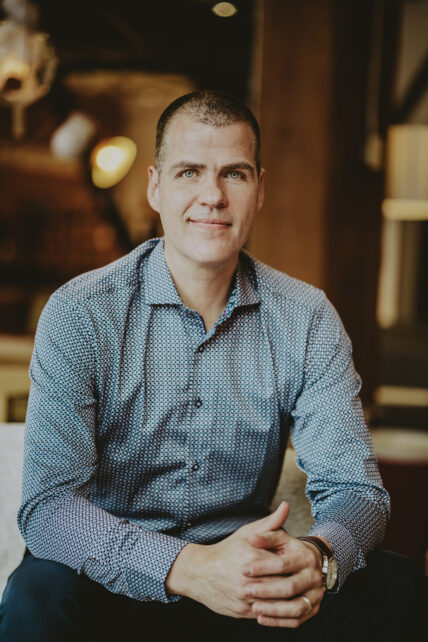 Learn about
Ole's Listings
"Ole and his team were superb! Everything went perfectly to plan: from formulating sales strategy, to finalizing the terms & conditions of the sale, to navigating our way through some challenges due to the global pandemic, to following up with the usual niggly post-move items. We really appreciated Ole's deep knowledge of the market in general and the neighbourhood specifics. I highly recommend him to anyone in the Victoria market."

"In a world of businesses that claim to do things differently, the team at Clover does. They have an unwavering commitment to doing the right thing by their customers, employees, and suppliers. The owners have set the bar for being a values-driven business. The community, and the real estate and rental property management industries, are fortunate in having people like Ole and David represent them."

"Working with Ole to purchase our first home was such a positive experience. I would not hesitate to recommend him. Ole is professional, knowledgeable, and incredibly thorough. We appreciated his patience and attention to detail as well as his excellent communication. Ole always kept us in the loop and worked around the clock to keep us informed. We would definitely work with Ole again!"
Previous Slide
Next Slide