Continue reading What is Changing with Short-Term Rentals in BC?
The BC Government has put in place new legislation to help municipalities regulate short-term rentals on sites like Airbnb, which provincial and municipal leaders say is affecting the availability and price of long-term housing.
Housing Minister Ravi Kahlon says news rules to regulate short-term rentals in B.C. are meant to target short-term rental hosts with multiple listings, often for properties they don't occupy. They have been saying publicly for the past year big changes were coming, so this wasn't entirely unexpected.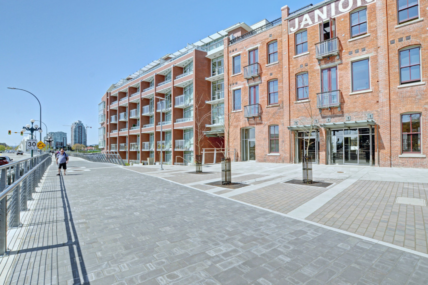 But there were a few things in the new legislation that likely caught some people by surprise. Namely, the change from allowing non-conforming condos to participate in the short-term rental market. These type of condo buildings, like The Janion at 456 Pandora Ave (pictured above), were developed and marketed as micro-lofts to many people that bought them for the purpose of renting them out on a short-term basis. Buyers helped turn the building into a successful project, and purchases were made under existing municipal rules.
Here are a few other points on what looks to take place in 2024:
increasing fines for hosts breaking local municipal bylaw rules to $3,000 per infraction, per day, from $1,000.
requiring all short-term rental platforms to share data with municipalities to improve local enforcement
requiring all short-term rental platforms to include the business licenses and registration numbers of property listings where they are required by a local government, plus the order to remove listings without those requirements quickly
limiting short-term rentals to within an owner's home, or a basement suite or laneway home on the property where they reside
these changes also include a new provincial short-term rental compliance and enforcement unit. No information available yet regarding budget and timeline
most municipalities with a population under 10,000 people will initially be exempt from a principal residence requirement; that includes numerous areas such as resort municipalities, mountain resort areas, electoral areas including the Gulf Islands. Apparently an area can opt in if the local government decides it wants to
There's different opinions on whether these changes are going to achieve the stated goals of improving housing affordability in BC. This is what they feel is going to help. We're going to find out soon whether they're right.
For direct information, click here for a link to the BC government info page.


When you're facing the complexities of managing a residential rental or home sale, you need professionals you can trust.
Partner with the experts.