Continue reading Everything You Need to Know About Victoria's Oak Bay Neighbourhood
What is Oak Bay Known For?
Oak Bay is uniquely situated on some of the most prime land in the Greater Victoria region. That's why, for many people, there's nowhere else they would rather live. The 18,000 residents thoroughly enjoy the quiet, tree-lined streets and row upon row of gorgeous century-old homes. You'll find an abundance of architectural beauty in styles as different as Tudor Revival, Art Deco, and Arts and Crafts, plus many new, modern-style homes built with expansive windows to revel in the stunning ocean views. There are also some older low-rise condos and leasehold buildings around Oak Bay Marina, and in recent years there have been some new condo and strata developments built in the area.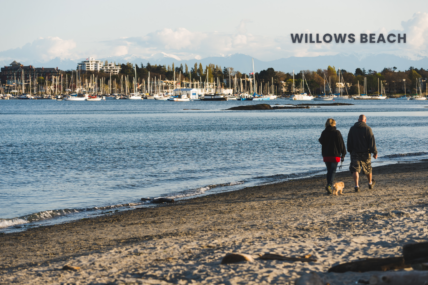 Beaches in Oak Bay
Blessed with natural beauty of the coastline with easy access to some of the best beaches and lookout points: Willows Beach and Park + Gonzales Beach are favourites with locals. Cattle Point, McNeil Bay, Gonzales Point; if you've never taken a scenic drive around King George Terrace and Beach Drive at sunset, you really need to do it. You'll discover what we mean.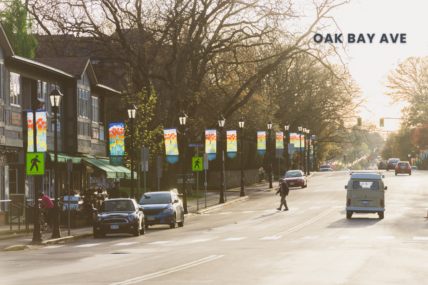 Villages in Oak Bay
Along with all this natural beauty, there's a bustling commercial district at Oak Bay Village. There you can browse for gifts, pick up groceries, meet friends for coffee or lunch, do some shopping. Here's a few of our favorite stops in the village:
Hide + Seek Coffee
Hughes Clothing
Ottavio Italian Bakery & Café
Penny Farthing Pub
Timeless Toys
There is also a smaller urban stop worth visiting at Estevan Village where you'll find the immensely popular Ruth & Dean Luncheonette & Bakery. We recommend you grab a coffee and stroll the few blocks down Estevan Ave to Willows Beach. These villages have a small-town vibe that is charming and make you wonder: could I somehow move here?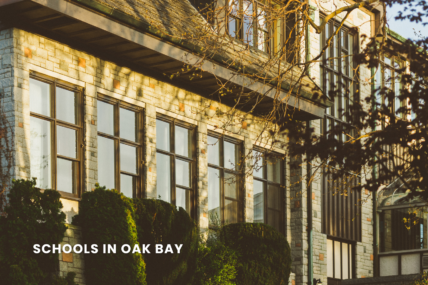 Schools in Oak Bay
You can't forget the top schools in Oak Bay as well: St. Michael's University School, Willows Elementary, Glenlyon Norfolk School, Oak Bay High, Monterey Middle School, and St. Christopher's Montessori School.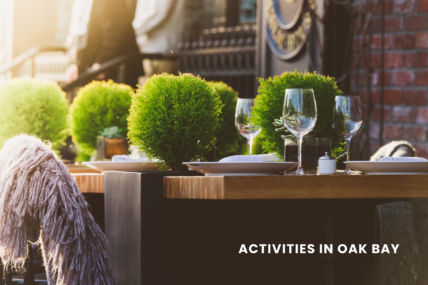 Oak Bay Recreation Activities
For the boat-minded, Oak Bay Marina and the Royal Victoria Yacht Club both provide access to kayaking, sailing, fishing, and paddle boarding against a truly stunning backdrop of waterfront homes.
If you'd rather golf, you have the Victoria Golf Club with its dramatic ocean views. And if all this doesn't seem like enough for one area, you have Uplands: one of the most, if not the most prestigious neighbourhood in all of Greater Victoria. You'll find large estate-sized homes in this neighbourhood, many gated with beautiful gardens and waterfront views. If you have the chance, stop in for a drink or an overnight stay at the Oak Bay Beach Hotel. As you slip into the outdoor mineral pool at sunset you'll know why. You can thank us later.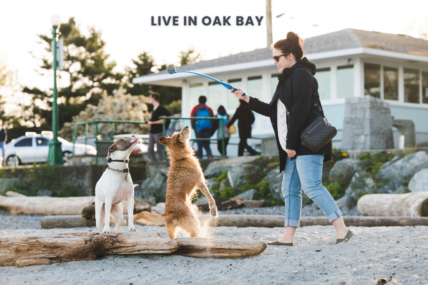 Could I Live in Oak Bay?
There's just so much goodness in Oak Bay, you can imagine the demand for homes is always high. Prices for single-family homes generally start at over $1.2mil in the Henderson and North Oak Bay neighbourhoods, with South Oak Bay, Estevan, and Gonzales areas higher at $1.5mil and up. When you get into Uplands you'll be starting at $2mil+, all the way up to $15mil.
Oak Bay is known as a prosperous community. The cost of living is higher than other communities. It is a jewel that attracts numerous families, retirees, and visitors to its natural beauty year-round. You're only minutes from Downtown Victoria by car, and you can easily bike or walk to all your needs, plus numerous parks, beaches and schools.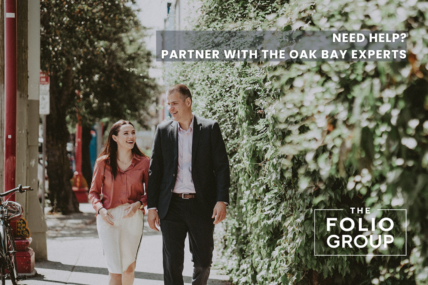 How Can We Help You?
We have a lot of experience selling homes in Oak Bay. Plus getting people into homes in the neighbourhoods here. It's a special market that takes special skill to navigate successfully. There are micro pockets and steet-by-street differences that aren't readily apparent to everyone.
The Folio Group has a long track record of success guiding people. Contact us now to answer that question: could I somehow move here?

Clover Residential | Where you want to be. Wherever you are.