Ainsley Gower
REALTOR®
Ainsley is a seasoned professional who is dedicated to providing unparalleled service while building lasting relationships with her clients. She is passionate about supporting her clients in a way that they feel truly confident and empowered during such a significant milestone in their lives.
Ainsley was born and raised in Victoria, but for 15 years she lived and worked aboard the world's most exclusive Superyachts with a prominent network of clientele including A-list celebrities, billionaires, and heads of industry. While this career brought extraordinary jet-setting travel opportunities to the world's most isolated exotic locations; it also instilled in her a commitment to the highest level of service, a solution-oriented mindset, a strong work ethic, and attention to detail. While there was never a dull moment living that lifestyle, it has truly given her a deeper appreciation of what it means to enjoy the stability of a house to call home.
When working together you can expect a highly individualized strategy, in-depth market expertise, and most importantly…results. Relationships, integrity, loyalty, professionalism and producing real estate success stories are the foundation of her business. Ainsley's clients value the fact that she can be straightforward and upfront with them, while still being able to keep the fun in real estate alive. On her continuously growing YouTube Channel, she shares the kind of camaraderie, transparency, and connection with her community that she holds dear.
Ainsley's love for real estate sparked when her Australian partner Richard and her purchased an investment/vacation rental property in Costa Rica nearly 15 years ago. They now own a 112-year-old character home and reside in Victoria's Rockland neighbourhood only a short stroll away from Clover Residential's landmark location. In addition, she has a passion for gorgeous design, great food & wine, hiking and spending time with her partner, their son Aiden and an abundance of local family.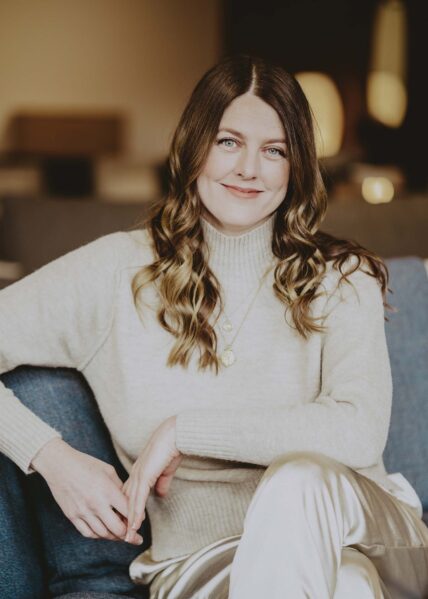 Learn about
Ainsley's Listings
"Ainsley Gower was exceptional in walking me through my Victoria BC, Vancouver Island purchase experience. She's a great real estate agent and works so hard to get you the property you want. I was so impressed with the level of service, attention and the information she was able to provide me with, not to mention the video tour of the "pre sale" condo sales center she created for me which included questions answered by the sales team."

"I had an absolutely amazing experience with Ainsley. As a first-time home buyer I had a lot of questions and anxiety about the process, but she was patient and caring throughout, and always took her time to explain processes to us. Could not have asked for a better experience, and cannot recommend her enough!"

"We were very lucky to have Ainsley as our real estate agent! She communicated very fast and efficiently and I never felt like we were in it alone. I would highly recommend Ainsley to any buyer/seller."
Previous Slide
Next Slide